4 Jul 2018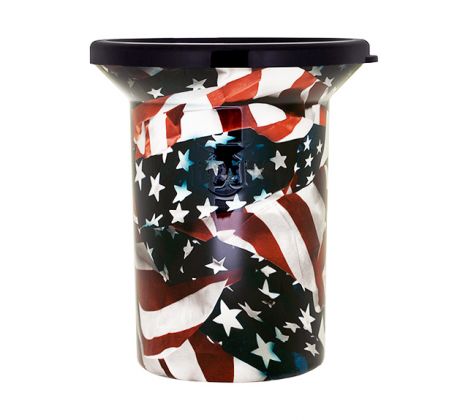 5 bucks to anyone who can guess what this is! Without using any search engines online of course he he. Well, I will put you out of your confusion. It´s a spittoon. Or a mudjug if you prefer. This aprticular one I show is actually a very nice mudjug. It fits in the cupholder in a car which makes it perfect for travels. This is something I think of buying for my dad when it´s his birthday. It´s either this spittoon or a book of some kind and since he don´t like to read a lot the choice is fairly simple. 
I asked him what he wanted
Since as long as I can remember it´s been very hard coming up with ideas for gifts for my dad. He looks like he enjoys it when we have difficulty getting him something. This year i was proactive and asked him what he wanted and he pointed towards a bookshelf containing 2 magazines and an old bible and said: "Could use an upgrade of my library" and chuckled. So to be funny I actually thought of buying him a book but when I saw this mudjug I instantly knew it was the perfect present for him. He use a lot of chewing tobacco and every now and then he rolls down the window of the car to spit. Or go out on the porch to do the same. With this gift he can be more relaxed!